Sustainable Origins™ Strategy
Blommer Chocolate works closely with our customers, suppliers, international organizations and implementation partners on customized sustainability programs. First initiated in 2004, they now cover about 61% of the cocoa we source globally, and 78% of the cocoa we source from West Africa.
The LIFT Program
Today, the farmers growing the world's cocoa, their families and the communities in which they live remain challenged by the lack of access to life's basic needs. Clean water, nutritional food, heath care and a basic education are simply not a daily option for far too many of our cocoa farming partners. From many in the chocolate and confectionary industry, there is a strong desire to help without the knowhow or mechanism to do so. Often the cost of a sustainability program and the open ended commitment are viewed as prohibitive. It was with these companies in mind that Blommer developed L.I.F.T.
Blommer LIFT program allows companies that do not maintain a traditional sustainability program to invest in projects that directly help to build thriving cocoa farming communities long into the future.
Through the LIFT program a company can earnmark a small product premium to use for the development of social infrastructure projects on community level, that will serve thousands of individuals.
Partnering with Blommer under the LIFT program offers many benefits:
Full transparency on the projects
Marketing rights to promote the projects as your own
Direct access to the cocoa farming communities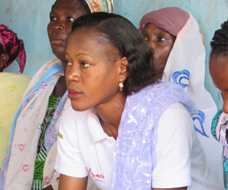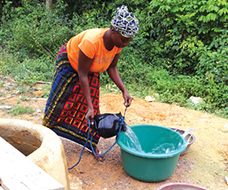 Impacts of the LIFT Program

Depending on community needs identified by the farmer organizations and their members, we facilitate the construction of social infrastructure projects such as school buildings, health centers, maternity wards or water access.
Premiums can also directed to areas of food security, women's empowerment, literacy and farm support. Where necessary, prior to launching construction, the Government is actively involved in the official approval of the choice and proposed location of the infrastructure in order to ensure that the facility fits the needs of the region and will be appropriately staffed.
Once operational, the responsibility of the management of the facility is handed over to the community and/or the local Government. We and our partners monitor the usage on a quarterly basis and ensure smooth operation of the infrastructure funded.