Fully Integrated Chocolate
Supplier and Manufacturer
Blommer Chocolate Company is the largest cocoa processor and ingredient chocolate supplier in North America. With four strategically located manufacturing facilities in North America, we provide comprehensive business solutions for domestic and international customers of all sizes in the confectionery, baking and dairy industries. Among Blommer's core competencies are cocoa bean processing, chocolate manufacturing, commodity risk management, and product and process R&D.
We pride ourselves on being a leader in advancing sustainable cocoa farming, playing an active role in the World Cocoa Foundation and promoting sustainable farming practices through our privately managed programs in Cote d'Ivoire, Indonesia and Ecuador. Founded in 1939, Blommer maintains an outstanding reputation for customer service and quality.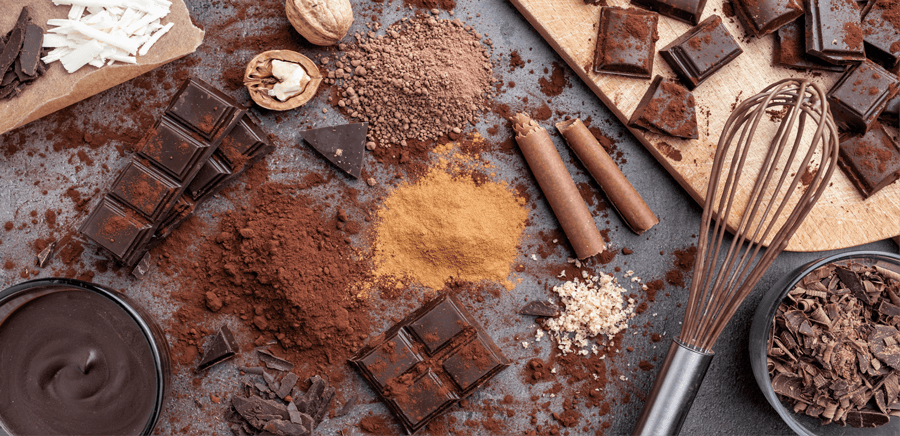 More than Chocolate
We want to be more than a cocoa processor and ingredient supplier, so we strive to provide our customers with the best technical and customer assistance in the industry, including research, development and risk management. Blommer offers customers more than a product, we provide solutions.
To help accomplish this, we have strategically located our R&D teams across North America to provide region-specific support for new product development and general technical services. Each of our locations are staffed with some of the most experienced professionals in the chocolate industry, boasting advanced degrees in food science, culinary arts and engineering, supplemented with industry training and years of hands-on experience.
Innovation at Blommer Chocolate begins with our customers and goes well beyond providing new products. We start with you to develop "holistic solutions," leveraging your knowledge of the marketplace and our expertise in chocolate to create innovations that are remarkable and relevant. From new products and process technologies to improved functionality, quality and cost reduction, we believe collaboration is the key to creating successful, innovative solutions for your business.
It's what we like to call our "Center of Excellence," and at the heart of our Center of Excellence is our people. We leverage their core competencies in "beans to chocolate processing" to create some of the highest quality chocolates and cocoa products in the industry. Additionally, we have core competencies in fats and oils to develop coatings for every need in the baking, confectionery, ice cream and functional categories, as well as ingredient technology in the areas of emulsification, sweetening and flavor to create functional products that taste great while keeping economic considerations in mind.
Blommer uses customized descriptive analysis with a select group of panelists to evaluate the chocolate products made in our facility as well as to taste products still in various stages of development. We also collaborate with our clients to customize our methodologies to meet any customer's needs.
Creative Risk Management & Origin Sourcing Network
In becoming the largest and oldest cocoa bean processor in North America, we have amassed a wealth of information along the way. Our team brings over 98 combined years of experience in the industry to advise on fundamental and technical market outlooks for cocoa, sugar, dairy, fats and oils markets.
Over 85% of the price of our products is derived from underlying commodity costs, so market analysis and commodity risk management is vital to our livelihood. We can also help you apply that knowledge to your business with custom-tailored tools to help mitigate your commodity exposures.
We have the ability to create personalized price risk management strategies that are tailored to the risk tolerances and objectives of our individual customers. We are experienced in the use of ratios and combos, and offer an array of price risk management tools (e.g. component locks, options contracts, etc.) and specialize in hedging solutions.
As so much more than cocoa processing and chocolate, it's why the Blommer name has been synonymous with quality, consistency and care for our customers since 1939.